"It brings a lot of satisfaction the idea we can rescue these cats. We can't solve the world's problem, but I can solve this tiny problem for these cats."
To keep his 15 rescue cats occupied, home builder Peter Cohen has constructed elaborate catwalks, tunnels, platforms and perches throughout his California home. This is one fun house you've got to see to believe.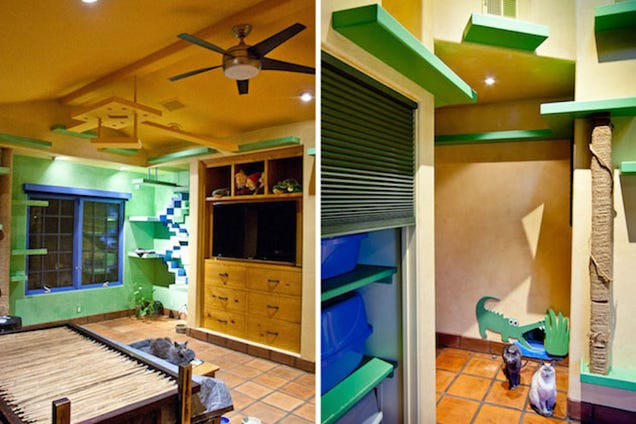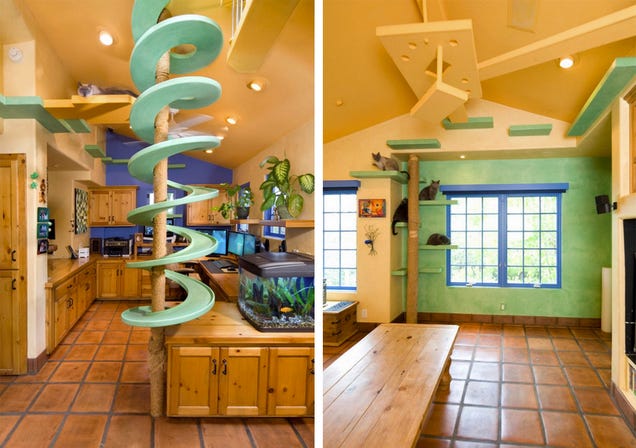 Cats are domesticated animals and should not be allowed to roam freely outside. Cats decimate native wildlife. Let's find a way to help all animals, not favoring one over many.